Whats on Tap!
Here is what we have on tap at the Brewery as of November 4th, 2017.
Come Fill up your growlers at our Growler Bar or join us for a GLASS of whatever we have on tap at anytime!
While we do our best to keep our tap list to date, if you think something is amiss, feel free to give us a call to double check!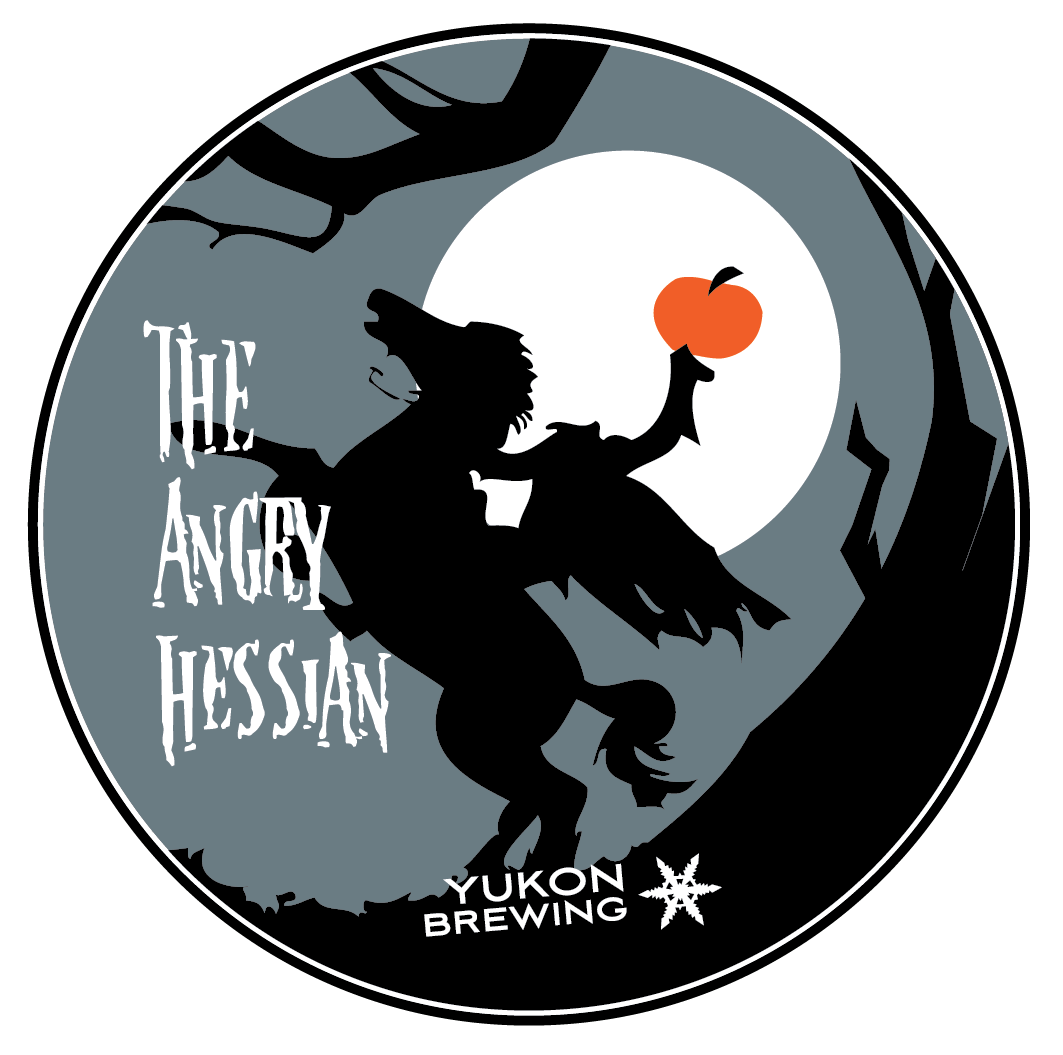 The Angry Hessian
Pumpkin Spice Ale 5%
Every fall we produce our pumpkin ale, brewed with 60 kg of pumpkin as well as molasses, demerara sugar, crushed cinnamon sticks, pureed ginger, and crushed whole cloves and whole nutmeg – and oats for body. The result is pretty much pumpkin coloured, and very smooth and creamy!
Available now on tap in the brewery!
The Ginger Who Loved Me
Imperial Ginger Brown Ale 6.7%
Rich, earthy maltiness with ginger notes complementing the nutty, toffee background.
Available now on tap at Yukon Brewing!
Sourdough or Cheechako
Harvest Brown Ale 5%
A light bodied brown ale with a very lightly hopped background and a finish that's only slightly nuttier than us…. 
Available now on tap at Yukon Brewing!
Never Far From the Tree
Apple Dubbel 6%
Inviting spicy aromas and flavours of burnt caramel from "Belgian Candi" & a warm rich feel from the use of a Belgian yeast, compliments the baked apple flavour of this full bodied Dubbel.
Available now on tap at Yukon Brewing!
Thundershrub
Juicy IPA 5.8%
A medium bodied India pale ale with a slightly bitter finish with a fresh fruit and spicy pine character. 
Available now on tap at Yukon Brewing!
Queen of Spades
Maibock 5.8%
A strong german style lager with a larger hop presence than your typical lager and well accompanied flavours of burnt caramel and toasted malts. 
Available now on tap at Yukon Brewing!

NEXT CASK ALE: TBA
What is cask ale/real ale
Cask ale is a natural product brewed using traditional ingredients and left to mature in the cask (container) from which it is served in the pub through a process called secondary fermentation. It is this process, which makes real ale unique amongst beers and develops the wonderful tastes and aromas, which processed beers can never provide. It is served from a cask (firkin) without additional nitrogen or carbon dioxide pressure. Cask ale may also be referred to as Real Ale, a term coined by the Campaign for Real Ale (CAMRA).
Why do we add additional "primers"?
Primers – sugars in the form of honey, fruit, Demerara etc. – are added for secondary fermentation.
What is dry hopping?
Dry hopping is the process of adding additional hops, to add more of a hop aroma to the ale. Since these hops are not boiled, we aren't extracting any of the oils from them, and, therefore, they will not be contributing to the beer's overall bitterness. Dry hopping, simply, adds hop flavor and aroma. These hops are left inside the firkin, along with the priming sugar.